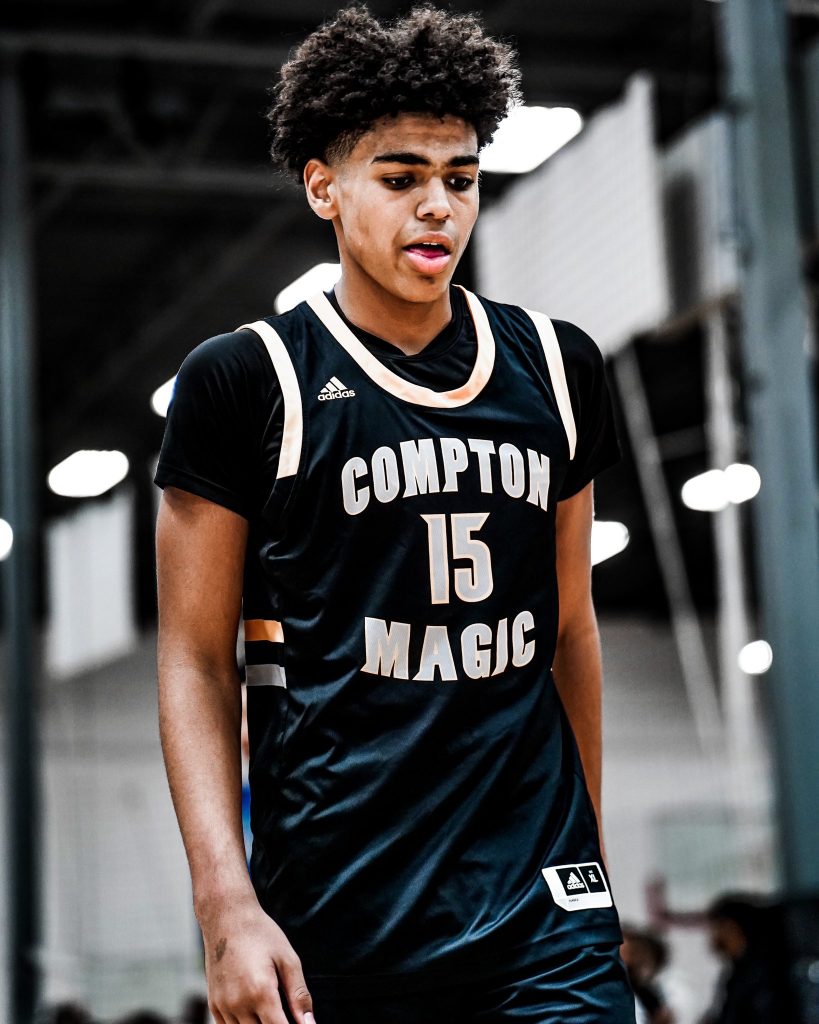 Player: Koa Peat
Position: DF (Using Rashad Phillips Player Dictionary)
Height: 6'8"
Class: 2025
School: Perry High School (AZ)
Grassroots Team: Compton Magic (CA)
Offers: Arizona, Arizona State, Kansas, Oklahoma, Texas, Texas Tech, UCLA, USC and Washington
Interests: …likely every Power 6 program (very soon)
Koa Peat is taking the basketball world by storm. Despite not even being a true high school player yet, the 2025 dual forward is making very big waves across the national landscape. While the majority of the country has not even taken the slightest glimpse at prospects in the 2025 class, they will soon be forced to get acquainted with Peat's skillset.
During the prestigious and highly competitive Pangos All-American Camp, organized by Dinos Trigonis, Peat was invited as 1 of 6 players outside of the 2022 and 2023 classes and the only member of the 2025 class. While his age at an event like this would typically mean his play would defer to upperclassmen, Peat took another angle and pushed the envelope by producing at a very high level. He scored 20 points in one outing while shooting an ultra-efficient 9-10 from the floor.
His production was not simply the by-product of induced-spacing as a direct result of gravity-heavy ballhandlers, but rather a skillful ability to create his own shot at this stage of the game. Peat not only showed up the event ready to compete, but was able to seize the opportunity to cast his name amongst the top players in the class for years to come. His development from this point forward is being carefully monitored and guided by one of the deepest grassroots programs in the country, the Compton Magic, who are notable for sending players en masse to the Division 1 level and beyond to the NBA.
Peat's play at Pangos should be filed as an expectation of what's to come rather than even the slightest consideration as a 'one-off'. His talents already show to be well-rounded and he carries tremendous versatility on both ends of the floor to be an impact player now and even better in the not too distant future.