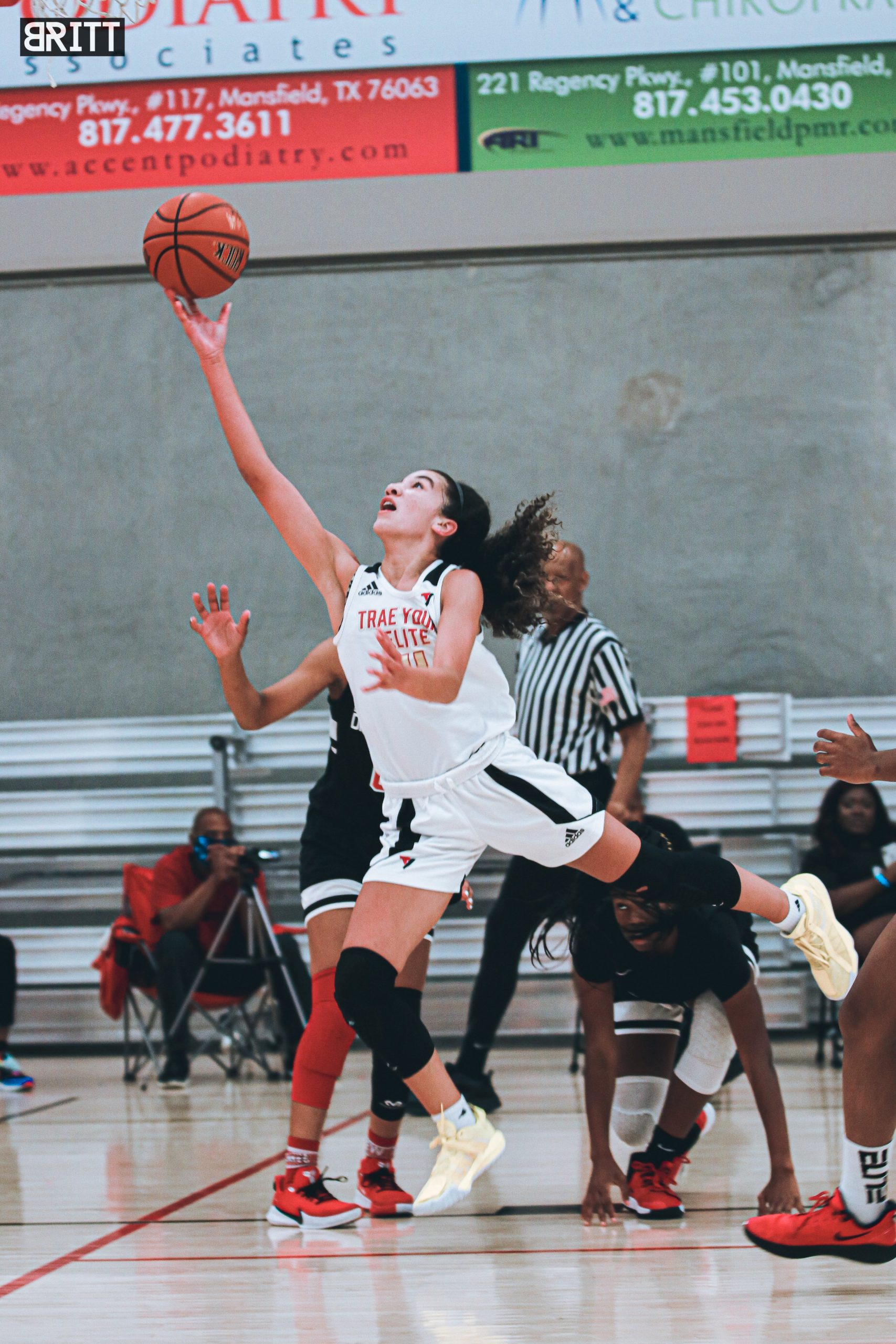 Player: Keeley Parks
Height: 5'10"
Class: 2025
School: Whittier Middle School (OK)
Grassroots Team: Trae Young Elite 2025 Platinum (OK)
The 2025 class is many seasons away from signing their letters of intent and even a couple away from being thoroughly ranked. Yet, some prospects have already been making a lot of noise in grassroots tournaments and camps to merit immediate attention. 8th grader Keeley Parks has repeatedly displayed her refined abilities on the floor against players 1-3 years her senior and more than held her own on every occasion. It's not common for a lot of players at this age to show a developed repertoire of skills to dominate competition, but Parks is excelling at it.
It's equally as rare for Division 1 basketball programs to hand out offers to players at this stage of the game. However, Parks has received plenty of interest from universities from college basketball's top tier. In fact, she has heard from over 20 programs already with double-digit scholarship offers under her belt.
Offers: Arkansas, Kansas, Kansas State, Ohio State, Oklahoma, Texas Christian, Texas-Arlington, Tulsa, Vanderbilt and Wichita State
Interests: Florida, Florida State, Georgia, Iowa State, Louisville, Nebraska, Stanford, Texas Tech, UCLA and Washington
Seeing any highlight reel quickly explains why she has received such significant interest at this point in her prep career. She's making plays on both ends of the floor at a consistently high rate and utilizes a lot of quick-hitting or combination moves to beat defenders one-on-one. However, moving through full game film illuminates Parks impact is significantly bigger than just simply scoring the ball. Instead they're the kind of overall contributions that will merit continued and expanded interests from the top programs in college basketball.