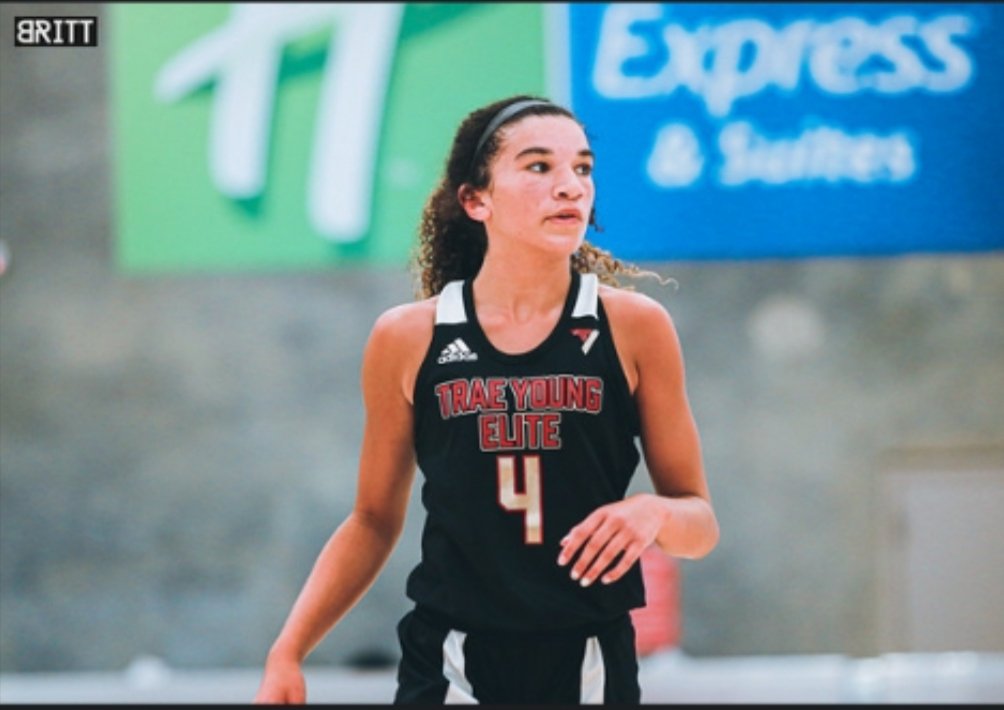 Offensive Creativity + Ballhandling
As is the case in any of her game film, it's incredibly hard to ignore Parks impact and prevalence scoring the ball. She gets the job done from all three levels and is constantly attacking the defense for better position. She's an unselfish teammate and bides her time well before testing potential defensive weak spots.
Her jump shot is well established and can repeatedly hurt opponents throughout the game, but other areas of her repertoire produce better and more reliable scoring chances for her team. Specifically, Parks features a great combination of size, speed and aggression to reach the rim and force the defense to chase. It's her ball-handling and creativity on the court that allow for this aspect of her game to become noticeable.
Parks plays with a high IQ level and is able to quickly recognize events developing on the floor. Due to her presence and skillset, teams often seek to stop her penetration to various areas of the offensive end, but Parks fluidly creates paths of least resistance with her ball-handling and ability to avoid traps. She is a natural setup artist and won't force the issue if numbers are against her attack. Instead she works to lull defenses to sleep, before utilizing her arsenal of crossover moves and slipperiness in traffic to beat her man and keep plays alive.