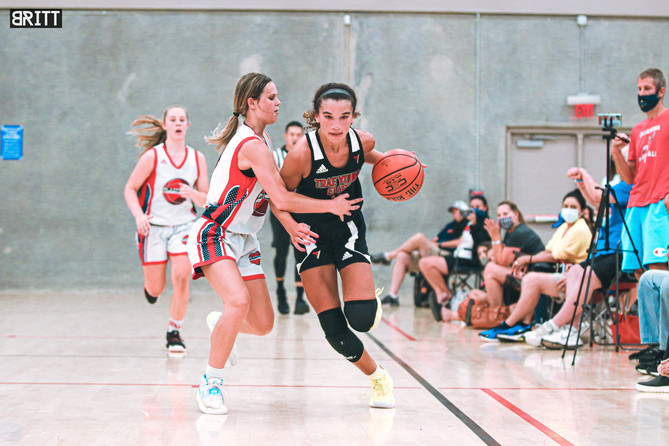 High Motor + Opportunistic Defender
Much like many other star players, Parks doesn't just produce on one end of the court. She's equally as dangerous on the defensive side of the ball for opposing offenses to face. She is very aware of developing plays and has a knack for placing herself in the ideal position to stop penetration or make a play. Her long frame is extremely disruptive regardless of who she's guarding. The constant pressure Parks applies on the defensive end results in forced errors, sloppy passes and a plethora of outcomes that benefit her team.
More than happy to take on the toughest defensive assignments, Parks moves her feet as well as anybody and frustrates ballhandlers for the entirety of the possession. Her sound principles as a team defender make her a reliable asset on the court in defensive rotations and weakside help. However, Parks awareness on the floor also allows for her to capitalize on moments of inattention from opposing ballhandlers who turn their backs away from her. Her acceleration makes it easy to poke the ball free and create Fastbreak opportunities for herself or her team.
It's this kind of playmaking that makes Parks such an asset on both ends of the floor. Her energy and production are constant leading to momentum-building efforts and winning plays. She finds ways to wear down her opponents and only seems to get better as the games progress.