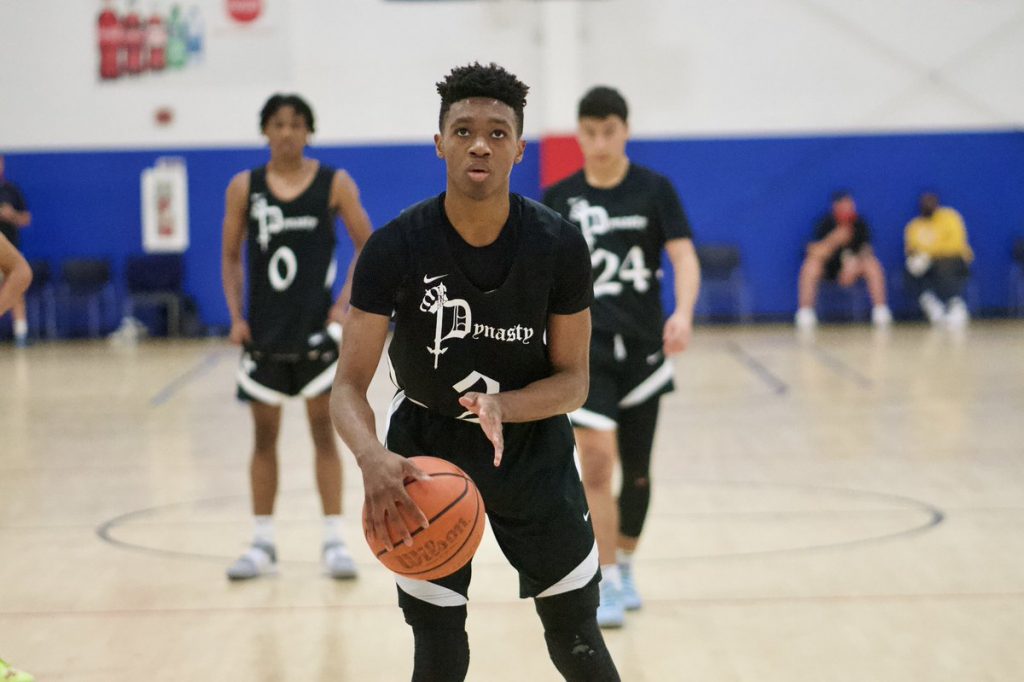 Player: Avery Jackson Jr.

Position: SG (Using Rashad Phillips Player Dictionary)
Height: 6'0"
Class: 2022
School: Frisco Memorial High School (TX)
Grassroots Team: Texas Dynasty
Offers: None
Interests: Cornell, Oral Roberts, Texas State, Dallas Baptist and St. Edwards (TX)
Perimeter Assassin
The incoming Frisco Memorial senior has the ability and mental fortitude to handle the bulk of the scoring load on any given night. His knack for lighting up the nets in multiple ways makes it hard to keep him quiet for long. Throughout this summer, Jackson has been a consistent producer with a handful of 25+ and 30+ scoring outings. His upside on the offensive end and repetitive nature getting those numbers make him an attractive option for college programs.
Jackson gets a lot of his production by working his way outside-in. Whether it's via catch-and-shoot, stationary, on the move or off-the-dribble from his own creation, he is a constant threat to pour it in from the perimeter. His contributions from this area have gone a long way towards positively spacing the floor for the rest of his team and increasing opportunities to attack the rim.
Spatial Awareness Creating Positive Plays
The perimeter proficiency Jackson displays has also caused him to develop other methods of scoring to counter instances where he is run off the line. He has developed strong spatial awareness and court vision inside the 3-point line to navigate traffic and get to the paint. With a quick first step and the added benefit of an extra half-step advantage on defenders forced to respect his shooting ability, Jackson can create separation quickly to find premium scoring space.
His frame carries a lot of toughness with it and attacking bigger bodies around the rim is not an issue. Jackson has shown repeatedly on film to take these situations head-on and continue to convert plays at a high rate. He does a good job of maintain control, avoiding offensive fouls in these circumstances and constantly surveying the floor to facilitate to his teammates. The combination of his scoring tendencies and his playmaking ability provide a versatile and advantageous skillset to provide college programs at the next level.