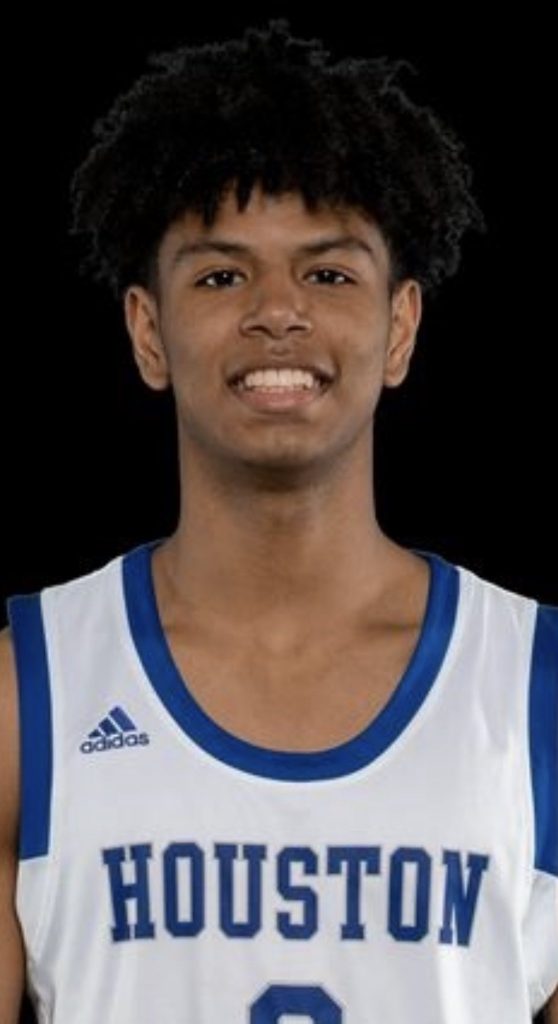 Noah Kon, 6'1" PG – Houston Christian (TX) / Houston Defenders (TX)
2020 HS Stats: 20 points, 5 rebounds, 4 assists per game
Offers: None
Interests: East Carolina, Missouri-Kansas City, New Mexico, Air Force, Stanford, Longwood and Texas A&M-Corpus Christi
For reasons unknown, college programs have yet to heavily pursue this scoring dynamo. Kon has been elevating his play year after year and really turned a corner heading into his senior season. His production has even reached a high enough level that he recently surpassed current Georgia guard Sahvir Wheeler's scoring mark at Houston Christian and is only 29 points away from taking the record from Northwestern's Miller Kopp.
Kon is a terrific guard on the floor and can obviously put up points in a hurry, as evidenced by his place among Heritage Christian's all-time best players. However, it's not that Kon simply has size mismatches every night or tons of free buckets. Rather it's his understanding and recognition of spacing and defensive positioning that enables him to flourish as the floor general on the court.
Pacing is a huge aspect of this for Kon. He doesn't solely play at one speed and knows when he needs to push and slow things down with the ball in his hands. He excels in the pick-and-roll and has no issues attacking bigs who step out to cover him off-the-dribble or stay home to guard the rim. Furthermore, a large part of this success is Kon's ability to ferociously get by his primary defender with crossover moves, change of pace and physicality. He is able to assess the positioning of other players, because his immediate defender is quickly removed from the equation.
Elevate, stop on a dime, finish through contact…it's all well within Kon's arsenal to score by any means. Yet it's his knowledge and instantaneous processing on the court that continues to place constant pressure on defenses. His ability to penetrate the lane doesn't go unnoticed by his opponents, but his vision and accurate passing ability allow him to counter essentially anything thrown at him.
He's a complete impact player on the court and doesn't mind mixing it up with others to make plays happen. His effort and speed are echoed on the defensive end where he consistently disrupts defender's shot attempts and comfort handling the ball. He's a complete guard and one that can come in right away and contribute for a program.