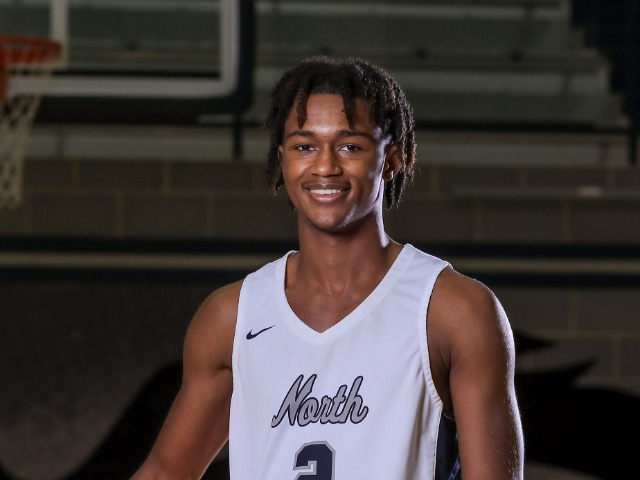 Dalante Shannon, 6'2" G – Edmond North (OK) / Team Buddy Buckets (OK)
2019 HS Stats: 16 points, 4 rebounds, 4 assists per game

Offers: Army, University of Central Oklahoma, Oklahoma Baptist and Northwestern Oklahoma State
Interest: Tyler Junior College
Alongside 2022 sharpshooter Ethan Scott and 2021 Virginia Tech commit Sean Pedulla, Shannon played an integral part of Team Buddy Buckets 17U formidable backcourt trio over the summer. He was a perfect complement to the floor spacers on his team and was instrumental to keeping defenses laxed for Pedulla and Scott on the perimeter. Shannon is an efficient slasher capable of collapsing defenses and doesn't shy away from contact in the lane.
A natural fit as primary ballhandler, Shannon surveys defenses very well and effectively utilizes his gravity off-the-dribble to open up his teammates. Without forcing the issue and working solidly within the scheme of the offense, Shannon finds ways to get the most out of every possession. He displays excellent understanding of what needs to be accomplished, i.e., holding his man off the dribble, identifying defensive rotations, etc., in order to ensure plays develop properly and lead to easy buckets.
The burst Shannon exhibits is another aspect of why his combination of physicality and vision in traffic make him such a dangerous ballhandler. Defenders must respect his ability to quickly get into space and navigate counter-adjustments to score or dish. His acceleration and tenacity are also what makes him such a keen and opportunistic player on the defensive end. Shannon takes his defensive assignments personally and his feistiness leads to ballhandlers getting sped up into turnovers.
The culmination of Shannon's talents lead to a productive and reliable guard that can contribute at the next level. As a high upside scoring threat, facilitator and defender, he has the tools needed to impact the game however coaches need him to.