An ankle injury kept Brynn McGaughy sidelined for the back half of the summer season, but her play in early opportunities maximized production and cemented her noteworthy presence. During the initial session of the Adidas 3SSB circuit, the 6'3" 5-star forward was dominant on the glass at both ends, rangy in her defensive efforts and versatile in scoring the ball for Idaho-affiliate Meta Hoops. A similar story unfolded in her play while competing in Italy at the Adidas Eurocamp against some of the world's best.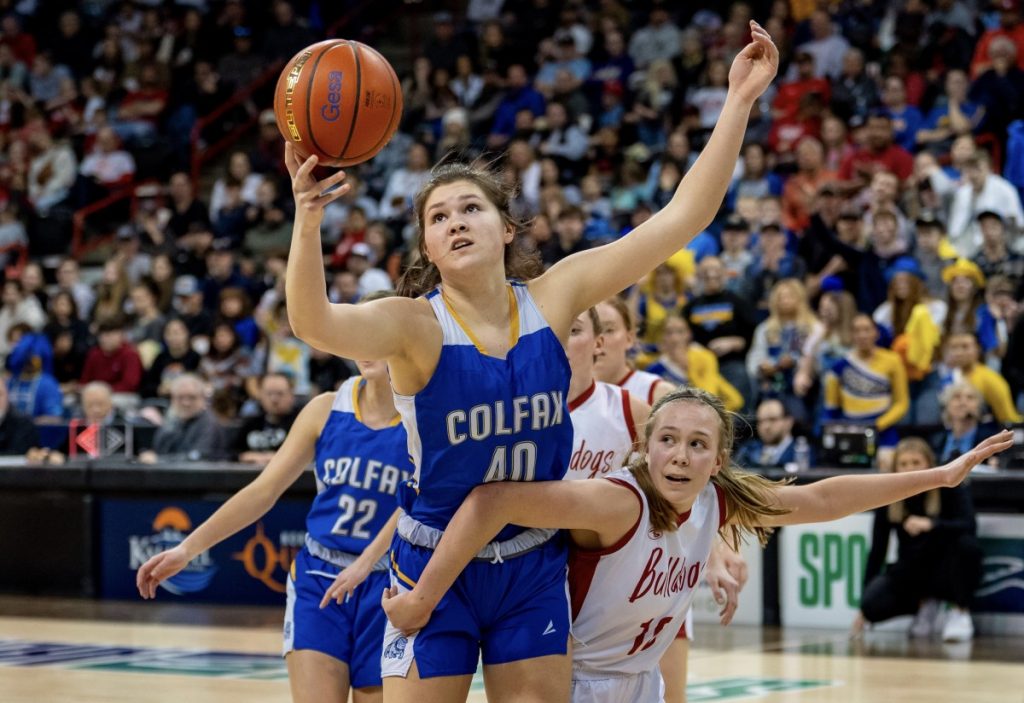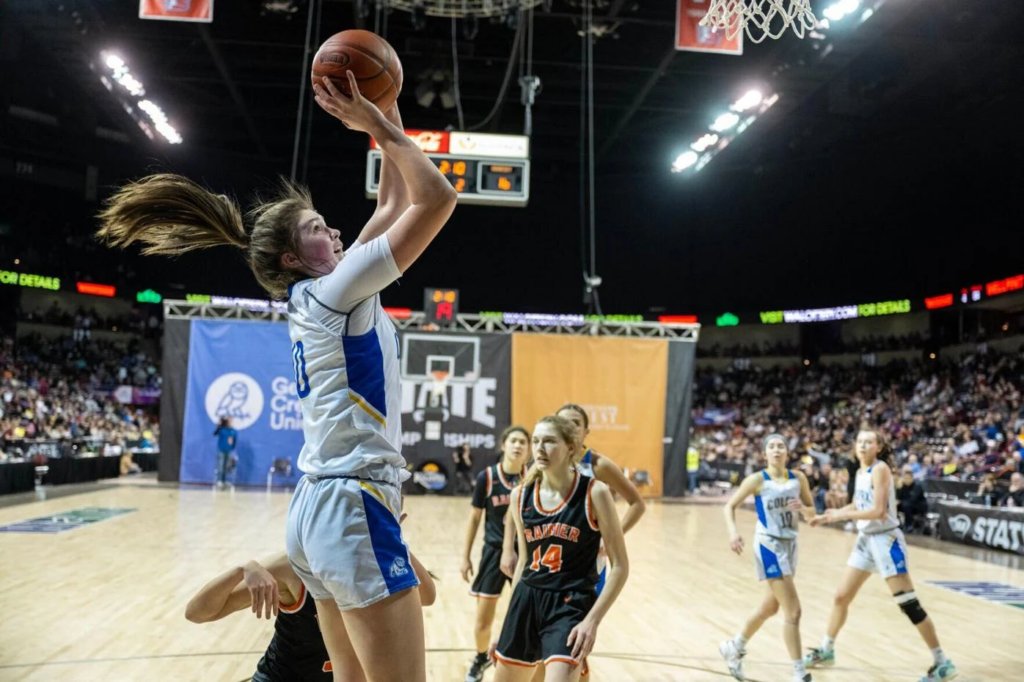 The common traits in her consistent play have been excellent hand-eye coordination and spatial awareness on the court. Early recognition of play development has enabled for effective disruption switching onto ball-handlers and deterring shots over the top. Likewise it's allowed for strategic seals against established rebounders to win 50:50 balls in the air and initiate quick transition play.
The biggest aspect is McGaughy's ability to mix up shot selection on the fly and calmly knockdown higher difficulty attempts in non-ideal spatial settings. A common, yet effective, shot for the incoming junior are lob attempts off rolls where she not only high-points the ball to avoid shot contests in the air, but also manages to maintain visuals of the approaching rim without impacting the result. Throw in shades of a German NBA Hall-of-Famer hitting shots out of the high-post or on the block off one foot only add to the overall shot-making ability and improvisation within McGaughy's repertoire.
Her overall contributions were critical towards a 2A state title with Colfax (WA) last prep season. The timeliness of her recovery will put a goal to repeat firmly in range this winter, as will the opportunity to fully showcase her skillset again for college coaches across the nation.
Following your ankle injury this summer, how's it progressing and your timetable for full return to the court?
The progress in my foot has been great. It hasn't been easy but I've been putting the work in to get back on the court and be 110%. I should be fully cleared in a little over a month [October-November timeframe].
After winning a state title and player of the year honors with Colfax last season, what goals have you set for yourself heading into your junior year?
I have set many goals specifically to better my team this upcoming season. Be a leader with my voice and how I perform, handle the ball better and see the floor more clearly, shoot more threes and become automatic from the perimeter, create contact to create and 1 situations, have lock down perimeter defense, and get an in game dunk.
Your athletic ability around the rim provides unique opportunities to impact plays off the ball with lobs and other tough finishes in the air. What's aided your hand-eye coordination to convert these shots at such a high rate?
Honestly, there's no secret to how I can impact the game around the rim. I have always been a jumper and my timing to catching the ball in the air at the right time has come naturally. I see the ball and time it just right to jump and catch the ball mid air.
How was your Adidas Eurocamp experience with regards to your performances and opportunity to compete against players from across the globe?
My Adidas Eurocamp experience was amazing. Not only was I able to practice and play against the best players, I was able to make new friendships and explore one of the most beautiful countries. My performance on the court wasn't fulfilled in my eyes but I know I got better and learned so much. Although I wasn't satisfied about how I played, I still got better.
What areas of your game are you wanting to improve next season?
I am wanting to improve my three point shot, mid range game, driving to the basket and creating contact, improving my first step to be quicker, tightening my ball handling, perimeter defense, and making sharper, quicker passes.
Which schools have been contacting you the most and do you have any visits planned?
North Carolina, Florida, UCLA, Duke, etc. I have a planned visit to the University of Iowa in October.